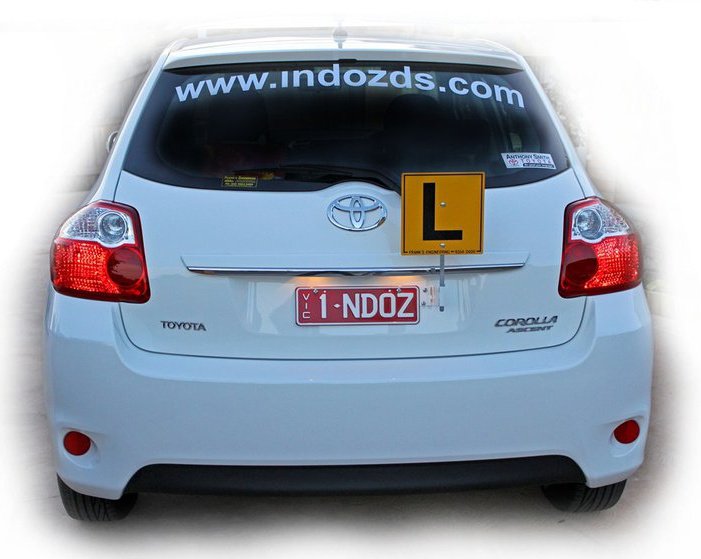 Accredited certificate IV in driving instruction
Members of A.D.T.A.V. (Australian Driver Trainers Association in Victoria)
We have Professional Indemnity & Public Liability Insurance.
Book 10 lessons in an advance payment and GET 1 FREE!
Gift voucher available (for birthday present etc.)
Pricing:
· $ 60.00 for 45 minutes lesson.
· $ 70.00 for 1 hour.
· $ 100.00 for 90 minutes.
· Practical Test: $150.00 (test only) or $200.00 (includes 45 minute lesson before test)
Contact IndOz Driving School:
Budy on 0421 164 238 (speaks English and Indonesian).
Find us on Facebook here.
Place your bookings online via SMS or WhatsApp using the form below
Note: Please download the myLearners VicRoads App (If under 21 years of age) via the myLearners:VicRoads Website
Send your form above (copy and paste) to: indozds@optusnet.com.au
or send an SMS or WhatsApp to 0421 164 238 with your details and we will confirm on reply.
Payment Method:
Currently EFTPOS Facility is unavailable at this time, Cash only or transfer.
Buy a Gift Voucher:
As a birthday present, passing the exam, etc.
Send the booking form (above) to us and tell us which Lesson or Test Price you would like to buy and email to: indozds@optusnet.com.au
we will reply to arrange the method of payment.
Upon receiving the payment, we will mail/send the Gift Voucher, thank you.
Conditions:
Cancellations: Full fee charged unless notification is received by your Driving Instructor 24 hours before your lesson time or 5 days before a licence test.
Before booking the licence test with Vicroads, ensure that the required 120 hours will be reached before booking a test (under 21 y.o.)
Our motto:
The MORE practice you get, the safer you drive, FEWER tests!
The MORE you practice the BETTER you become!
Drive and pass the test with FULL CONFIDENCE!
Note:
We can arrange to pick up/drop you off from home, school, university (saving public transport fees).
We promise to arrive in time, but please allow up to 15 minutes due to daily traffic conditions (e.g. traffic jams, road works etc.) that are not under our control.
Vicroads Fees:
Please refer to the Vicroads website here.